Let's Get Warm & Cozy!!
Home of the Sublimation Box Club

It may be getting colder.. but in December, we're keeping you Warm & Cozy! 
Tis the season to be cozy, and we've wrapped up something truly special for you in December's Sublimation Box Club! 
Get ready to indulge in the warmth of surprises with our "Warm & Cozy" theme, carefully curated to make your holiday season even more magical.
"I wanted to share my chair band while at Gulf Shores. We have found these to be useful not only holding our beach towels in place, but to also keep our folded towel on the chair and our beach shoes while walking in from the beach. They are simply the best things to have! So thank you Amiee Marie for your invention💗."
 "I love all Sub This And That's products. Great prices and awesome quality. They have all subbed beautiful. I also love that they have a YouTube Channel to help when subbing. I also check it out first to get tips or ideas!"

"I love the blankets. They are great quality and super big. I highly recommend Sub This and That if looking for blankets. "
"I absolutely love every product I have received so far from Sub This & That"
Subscribe to our YouTube Channel for more fun tutorials, unboxings and workshops from Sub This & That!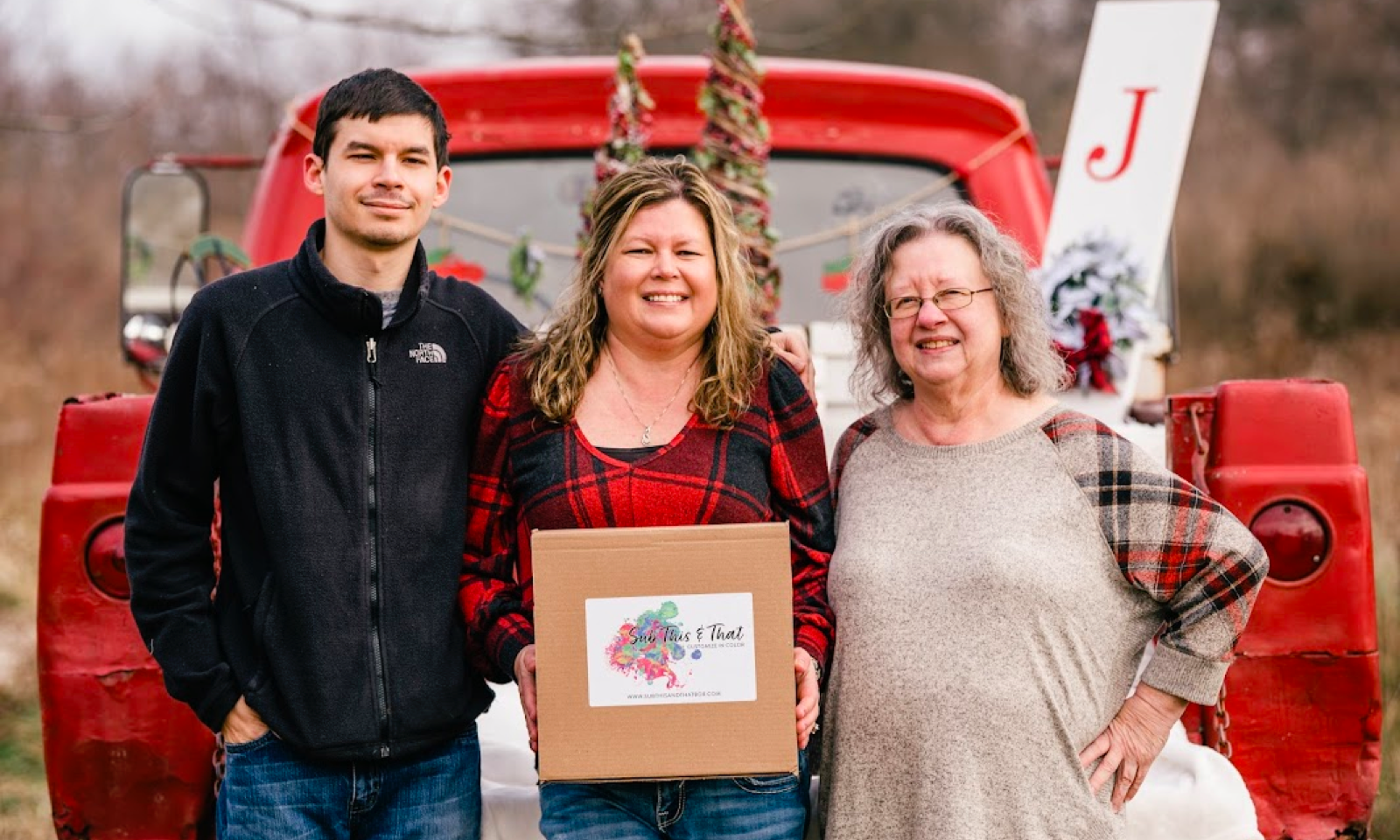 We are a small family owned business with myself, my best friend (aka my mom,) and my college son. We work hard every day to bring you the best quality, popular, trending, and affordable sublimation blanks.
Our # 1 priority is customer service.
We strive to provide the best experience every time you shop with us. We created this website so it was easy to navigate and a one stop shop with sublimation blanks, business supplies, and our monthly SURPRISE Club Box So you can get everything you need to run your business in one place.
We do not currently have an MOQ on any of our products. We wanted to give our customers the opportunity to try products before you buy in bulk .

It's one of the reasons we decided to create a SURPRISE monthly club sublimation box. So you can try fun, trending, unique products monthly without the hassles of buying alot of products you may never use. We also wanted to offer a discount on the things you wanted to buy in bulk after testing them, so we added an awesome perk of 15% off ALL blanks monthly with your club membership. Find out how you can SAVE on ALL your blanks by becoming a monthly box member at www.subthisandthatbox.com.

If you haven't joined our new group please join now and make sure your notifications are turned on! Our group is Sub This & That SUBLIMATION RTS BLANKS. Please click the link to join below https://www.facebook.com/groups/subthisandthatsublimationrtsblanks.

We have an awesome team available to help answer your questions. Don't hesitate to share something in the group that you are working on or having trouble with, we have all been in your shoes. We love to see all your creations you have made with Sub This & That products, so share them inside our group. It inspires other members plus gives them ideas to add to their businesses.

Please feel take a look around our website. We hope you find a home here to purchase all your blanks and you decide to join our monthly SURPRISE Club Box